How to Help
There are many ways you can get involved with Partners in Aid. Some ways to help are by attending our events and functions or supporting us financially.
Donations
You can donate through our funding campaigns page at Mycause. Making a general donation gives the Board of Partners in Aid the greatest flexibility in using your contribution. Please contact us if you would like to find out more.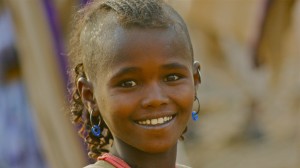 Social Education & Development Society (SEDS)
Our main project with our partner, SEDS, aims to increase food security through supporting sustainable agriculture and aquaculture.     DONATE NOW >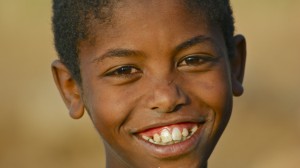 Jamuna River Development Project – Symbiosis
Some of the poorest people in Bangladesh live on sand islands in the Jamuna River. In partnership with a local NGO, we provide education and community development programs.  DONATE NOW >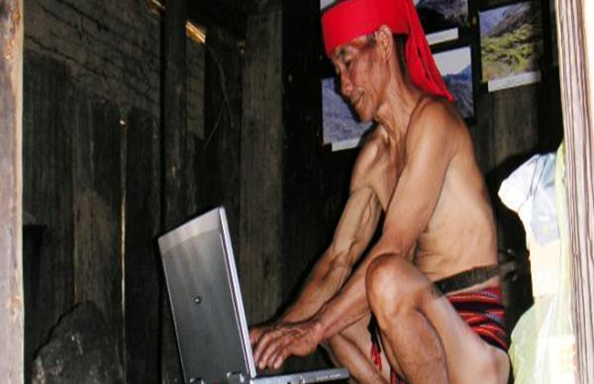 Sinangpad Healthy Village Project
The goal of the project in Kalinga, Philippines is to improve health in remote villages. Providing training and support enables villagers to make significant improvements in their own  environmental sanitation.          DONATE NOW >
Membership
Currently membership fees are $25.00 per annum. Some supporters choose not to be members but are happy to receive our quarterly newsletters and be on our mailing list. If you would like to become a member, and/or receive our newsletter, please contact us. Alternatively, you can download a general donation form here.
Child Sponsorship
Partners in Aid currently has two child sponsorship programs.
SEDS (Social Education and Development Society) in India
Located in central southern India, child sponsorship began here in conjunction with watershed management programs. Schools with sponsored children are offered further support by way of sanitation, clean water, horticultural plots, and generally cleaner schools. This program commenced in early 1995, prompted by a visit to SEDS that found many schools but few students. Sponsorship has provided practical outcomes for many very poor families whose children are now receiving education for the first time. Schools in the SEDS area have become better places for all children.
ABWU (All Bengal Womens' Union) in Calcutta, India
This home for young girls and secondary school aged students has been managed by ABWU for many years. Girls from urban Calcutta receive long term care in a safe environment. They attend school daily, and older girls receive training as secretaries, garment makers, cooks etc. They also participate in cultural activities and special events with other schools. The home is operated by volunteers.
If you would like to sponsor a child, please contact us for further information.
Goodwill Wine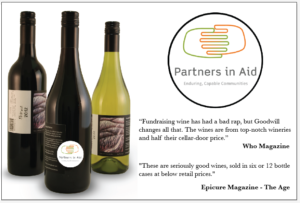 Goodwill Wine is a social enterprise dedicated to finding excellent boutique wine from Australia's independent wineries. Goodwill Wine donates 50 per cent of the profit, or $20 a case, whichever is greater, to Partners in Aid. The wines are high quality, most are vegan and the wines are specially labelled featuring an original watercolour painting, making these bottles a wonderful gift for wine-loving friends and family!
You can purchase wines at this link, and have them delivered to your door: http://www.goodwillwine.com.au/charities/partners-in-aid
Volunteering
Partners in Aid doesn't directly take volunteers. Our partner organisations do however, and it's best to contact them direct (see our Partners page). It's a great way to get involved, gain some fantastic experiences and meet wonderful people along the way. Volunteers are the happiest people!
There are plenty of options for becoming a volunteer – the Australian Government has developed a volunteer program in conjunction with three core partners: Australian Volunteers International, the Australian Red Cross and Scope Global. Information can be found about the Australian Volunteers for International Development programme on the Australian Volunteers website.