What we do
Our Vision: Enduring, capable communities
Our Mission:
To improve living standards, capacity and resilience in developing communities.
To fund and facilitate social and environment projects and child education sponsorship with local partners.
Our Values: Integrity, Dignity, Effectiveness
ACFID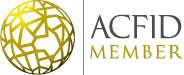 The ACFID Code of Conduct is a voluntary, self-regulatory sector code of good practice that aims to improve international development outcomes and increase stakeholder trust by enhancing transparency and accountability of signatory organisations. Partners in Aid is committed to the Code, of which we are a signatory.
Our Projects
Partners in Aid undertakes community development projects in conjunction with local NGO's in India, Bangladesh, and the Philippines.
You can make a donation to Partners in Aid through PayPal. Making a general donation gives the Board of Partners in Aid the greatest flexibility in using your contribution. On our How To Help page, you can nominate specific items to donate to.